The Yellow Dog Project Starts at TVH
We are always looking for ways to improve your dog's visit to Trooper Vet. We have a number of canine pet patients who are:
♦ not huge fans of other dogs (either scared or reactive toward other dogs)
♦ not feeling well (sick or in rehabilitation)
♦ in training/working dogs (service dogs, therapy dogs)
♦ potentially contagious
Because of this, we are instituting "The Yellow Dog Project" in our hospital. If you see a dog with a yellow ribbon on his/her leash, this is a dog who NEEDS SOME SPACE. Please do not approach these yellow ribbon dogs either by yourself or with your dog. Maintain a respectable distance or give this dog and his owner time to move out of your way. If you have a dog that needs space for whatever reason, there is a basket of yellow ribbons on our counter where you check your dog in for his visit. Please take a ribbon when you check in and tie it on your dog's leash. We are hoping that this helps not only the pet patients wearing the ribbon, but also the dogs who are excited to try and meet these yellow ribbon dogs. We want all of our patients to be as safe and comfortable as possible and sometimes that means keeping dogs separated from each other. If you have any questions about this program, please give us a call.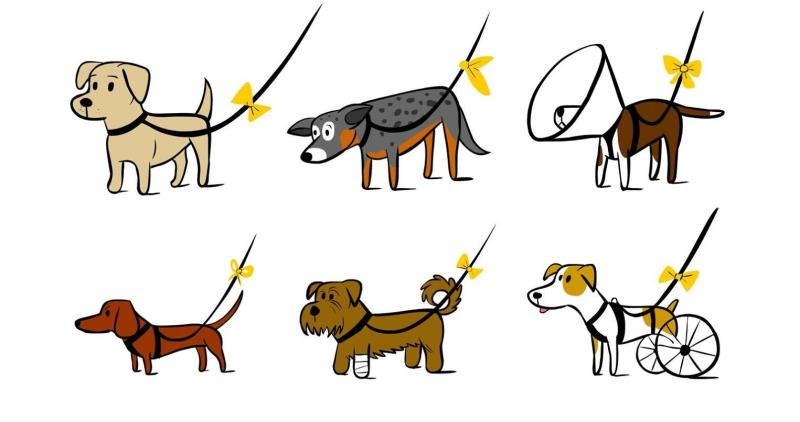 (Thanks to The Yellow Dog Project for this graphic! https://www.facebook.com/TheYellowDogProject/)